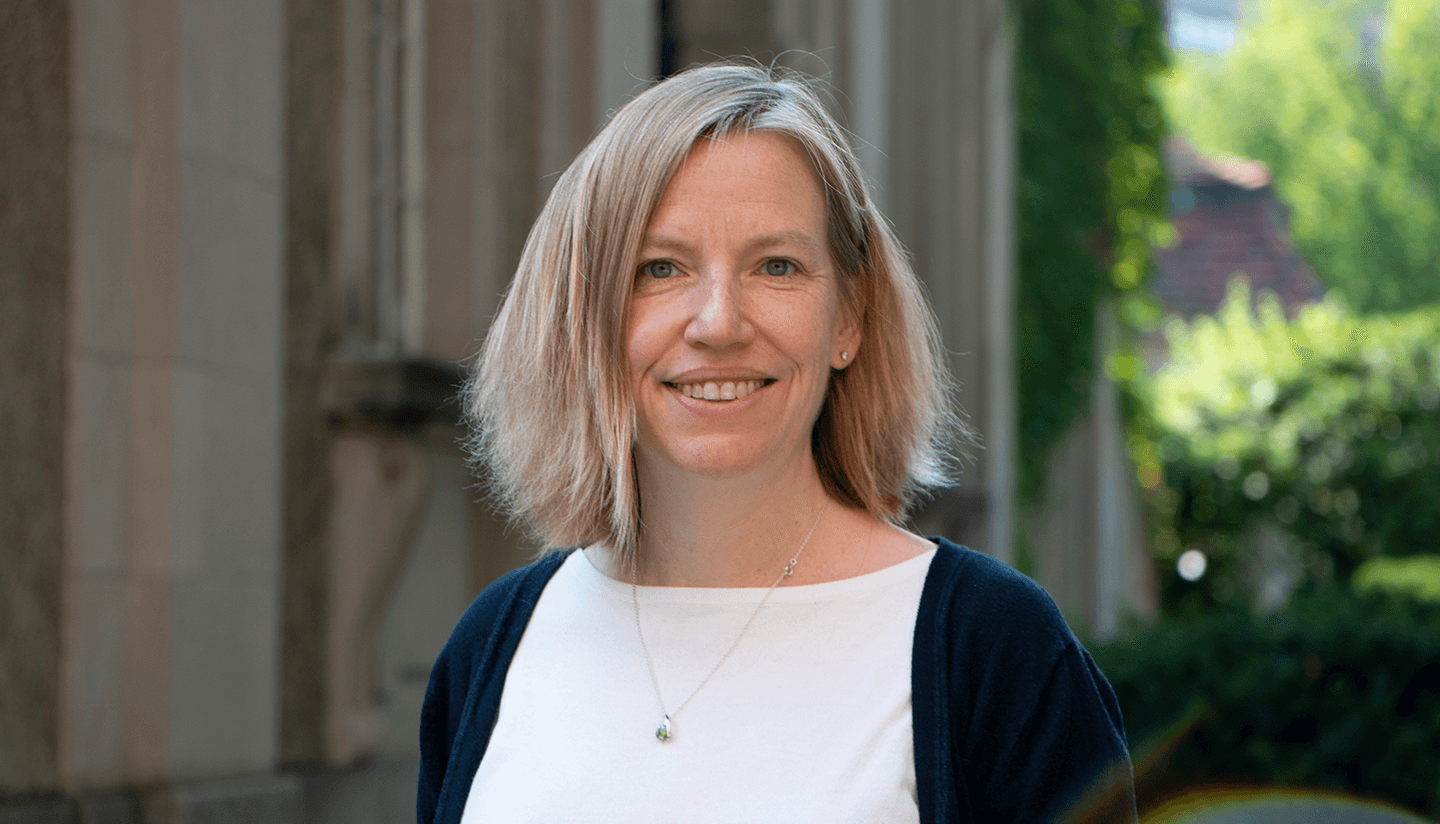 Dr. Amy Wagers seeks to change the way we repair our tissues after an injury. Her laboratory's research focuses on defining the factors and mechanisms that regulate the migration, expansion, and regenerative potential of adult blood-forming and muscle-forming stem cells.
Amy Wagers received her Ph.D. in Immunology and Microbial Pathogenesis from Northwestern University in 1999, and completed her postdoctoral fellowship in the laboratory of Dr. Irving Weissman at Stanford University School of Medicine. In May 2004, she joined the faculty at Harvard Medical School as an Assistant Professor of Pathology and an Investigator at the Joslin Diabetes Center. In 2008, she moved to Harvard's Department of Stem Cell and Regenerative Biology, and in 2012 became the Forst Family Professor of Stem Cell and Regenerative Biology.
Dr. Wagers is Co-Chair of HSCRB, a Harvard College Professor, and a recipient of a 2018 NIH Pioneer Award for "High-Risk, High-Reward Research". She has received the Burroughs Wellcome Fund Career Award in the Biomedical Sciences, the Smith Family New Investigator Award, and the Keck Foundation Young Scholars Award.
Wagers' substantial contributions to science, published in more than 150 primary research and review articles, have brought to light novel regulators (both intrinsic and extrinsic) of stem cell activity in injury repair, degenerative disease, and malignancy, and highlighted key roles for specific blood-borne mediators, cellular niches, inflammatory and metabolic cues in coordinating the functions of stem cells and their progeny throughout the body.
She has also established groundbreaking methods for manipulating stem cell genomes in situ — work that opens new avenues of research and new possibilities for treating congenital and age-related diseases.
In addition to her work at the Harvard Stem Cell Institute, Wagers is a senior investigator in the section on Islet Cell and Regenerative Biology at the Joslin Diabetes Center and a member of the Paul F. Glenn Center for the Biology of Aging at Harvard Medical School.