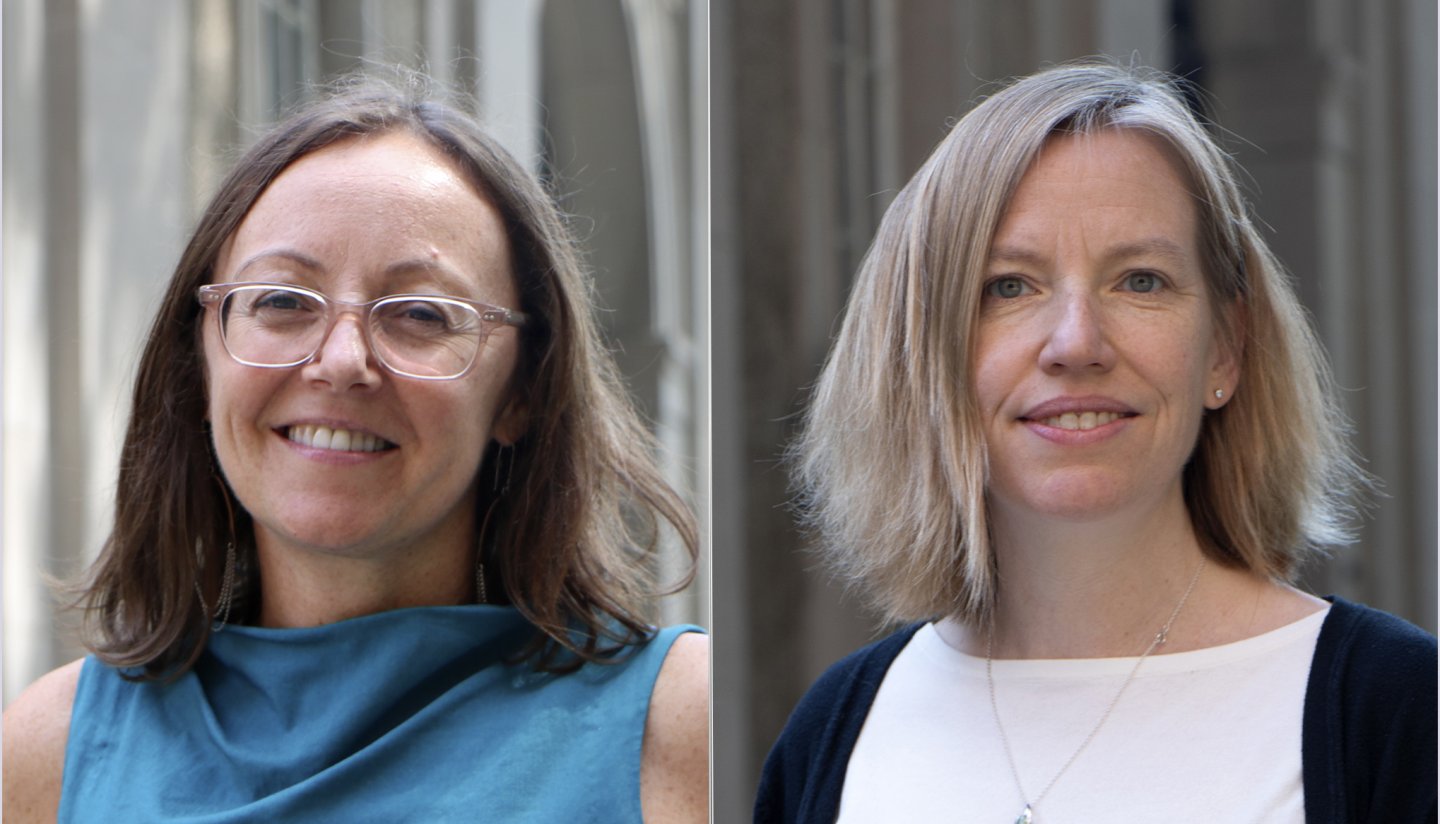 On 20 September 2018, the deans of Harvard Medical School (HMS) and Harvard Faculty of Arts and Sciences (FAS) announced the appointment of Paola Arlotta, Golub Family Professor of Stem Cell and Regenerative Biology at Harvard, as chair of HSCRB, a unique, cross-school department, effective Sept. 1, 2018.
Amy Wagers, the Forst Family Professor of Stem Cell and Regenerative Biology and a Harvard College Professor, accepted a position as co-chair, effective Sept. 10, 2018.
Arlotta will lead Harvard scientists whose research crosses traditional disciplinary boundaries, creating a bridge between science and medicine.
"I am thrilled to have the opportunity to lead this cross-school department, where scientific achievement has been so consistently outstanding, and that is shaping the field of regenerative biology at Harvard," Arlotta said.
"The diversity of disciplines among our faculty is truly unique, and continually pushes us to look at problems from many perspectives," she added. "We all share a common goal of obtaining a deeper understanding of how cells, tissues and organs are made, and applying that new knowledge to treat diseases."
Wagers will lead efforts to maximize the impact of cross-school interactions.
"We have the world's greatest, largest, most advanced roster of researchers all within a four-mile radius of our department, and a culture of exploration that allows us to go easily between immunology and stem cell biology or developmental biology and regenerative medicine," Wagers said. "It is an honor to have this opportunity to strengthen our collaborations across schools and throughout the Boston biomedical community."
HSCRB is distinguished by its multidisciplinary research and innovative teaching philosophy. With faculty bringing expertise across medicine, developmental biology and quantitative biology, the department facilitates the flow of new ideas between different fields and opens new opportunities for generations of explorers.
"To do great things, sometimes we need to take big risks," said Arlotta. "Every day, we dare to do so in our labs as we think about discovery—and every day, as a department, we should dare to collaborate on endeavors that can be truly transformative for the field."
"As part of both Harvard Medical School and the Faculty of Arts and Sciences, we are uniquely placed to take on the really big scientific challenges of our time," Wagers agreed. "All of us share a passion for discovery and for creating new knowledge—and our scientists are really excited about collaboration."
Outgoing chair David Scadden, professor of stem cell and regenerative biology at Harvard and the Gerald and Darlene Jordan Professor of Medicine at Massachusetts General Hospital, and Douglas Melton, the Xander University Professor of Stem Cell and Regenerative Biology at Harvard, founded the department in 2007.
"We are deeply grateful to David for his outstanding stewardship of HSCRB," wrote George Q. Daley, Dean of the Faculty of Medicine at Harvard University, and Christopher W. Stubbs, interim dean of science at the Faculty of Arts and Sciences and the Samuel C. Moncher Professor of Physics and of Astronomy at Harvard. "We are delighted to welcome Paola Arlotta and Amy Wagers to their new leadership roles."