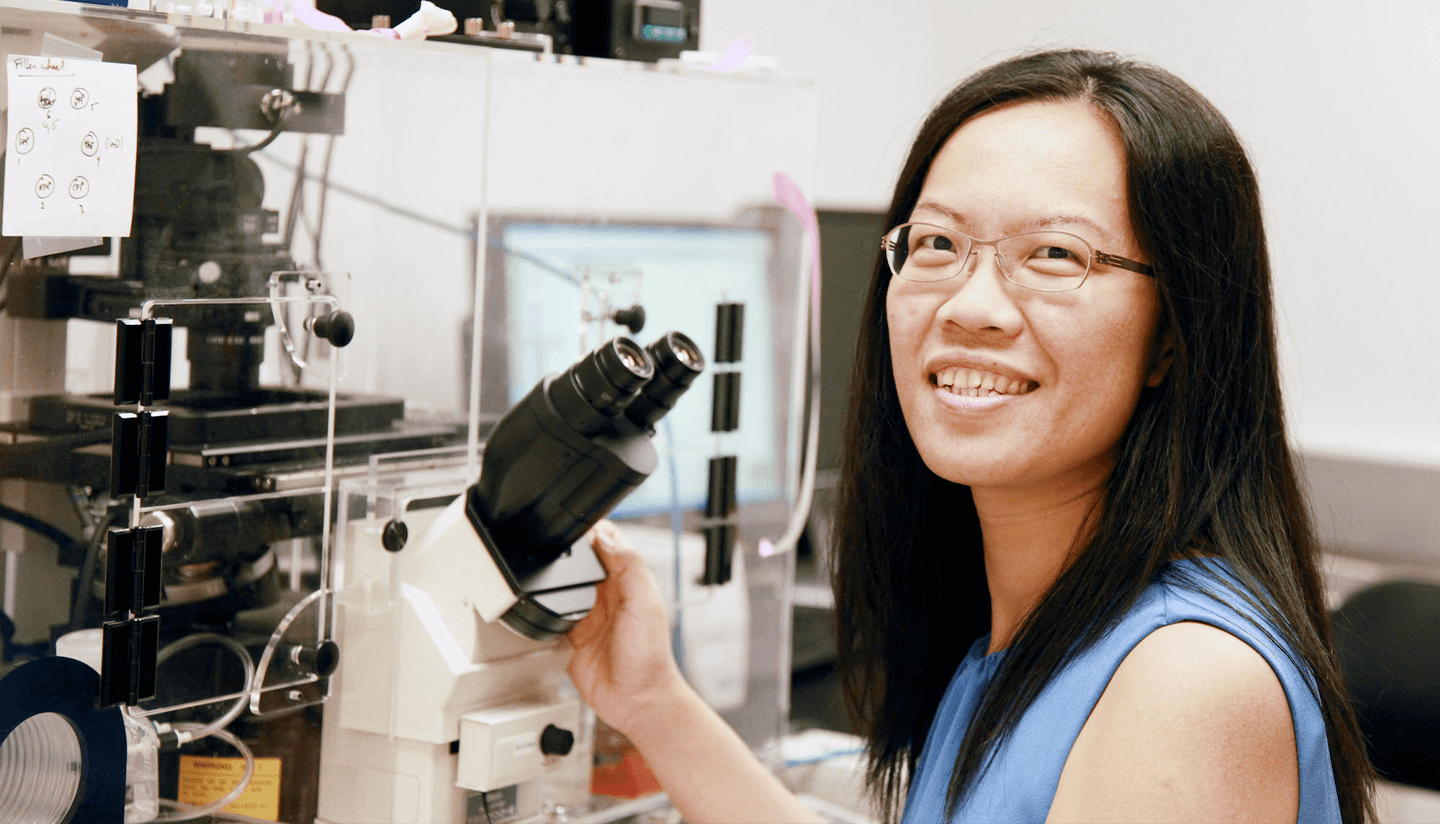 Ya-Chieh Hsu is Professor of Stem Cell and Regenerative Biology, a Principal Faculty Member at the Harvard Stem Cell Institute, and an associate member of the Broad Institute.
The Hsu laboratory seeks to understand the principles and molecular nature of cell-cell interactions governing development, regeneration, and injury repair using the mammalian skin— an accessible organ with diverse cell types and multiple populations of somatic stem cells.
Dr. Hsu completed her Ph.D. at Baylor College of Medicine, where she studied pathways controlling organ size using Drosophila as a model. For her postdoctoral research, she delineated the lineage hierarchy of hair follicle cells and investigated how signals from stem cell progeny regulate hair follicle stem cells in Elaine Fuchs' laboratory at the Rockefeller University.
Dr. Hsu is a recipient of several honors and awards, including the Pew Biomedical Scholars Award, the Smith Family Award for Excellence in Biomedical Research, Basil O'Connor Starter Scholar Award, Smith Family Foundation Odyssey Award, and American Cancer Society Research Scholar Award. She is also an awardee of Harvard's Roslyn Abramson Award for excellence and sensitivity in undergraduate teaching.
Teaching
---

SCRB 145

From Cells to Tissues, in Sickness and in Health

Every cell is a part of a larger "community", working together to enable tissue function. This course will explore the principles of building complex tissues from cells. How do cells know what tissues to make and when to make them? How do cells communicate with one another? What diseases can arise when these principles go awry? How can we build tissues in the lab? In addition to lectures, students will engage deeply in primary literature.

---

DRB 331

Critical Analysis and Experimental Approaches in Developmental Biology

This course will provide a survey of major topics and contemporary research in developmental and regenerative biology. Students will rotate in the laboratories of DRB faculty across the Harvard campuses and affiliated hospitals. Students engage with faculty and gain hands-on experience in a variety of model systems, techniques and research areas. Each day of the course will consist of a lecture followed by hands-on laboratory activities and interactive discussions. Students will be required to complete the lab experience and the following assignments: lead two chalk-talk format paper presentations, and write one 5-six-page research proposal.

---

Other courses

Ya-Chieh is an associate director of the DRB program in BBS, and participates in several PhD programs across Harvard, including BBS and MCO.