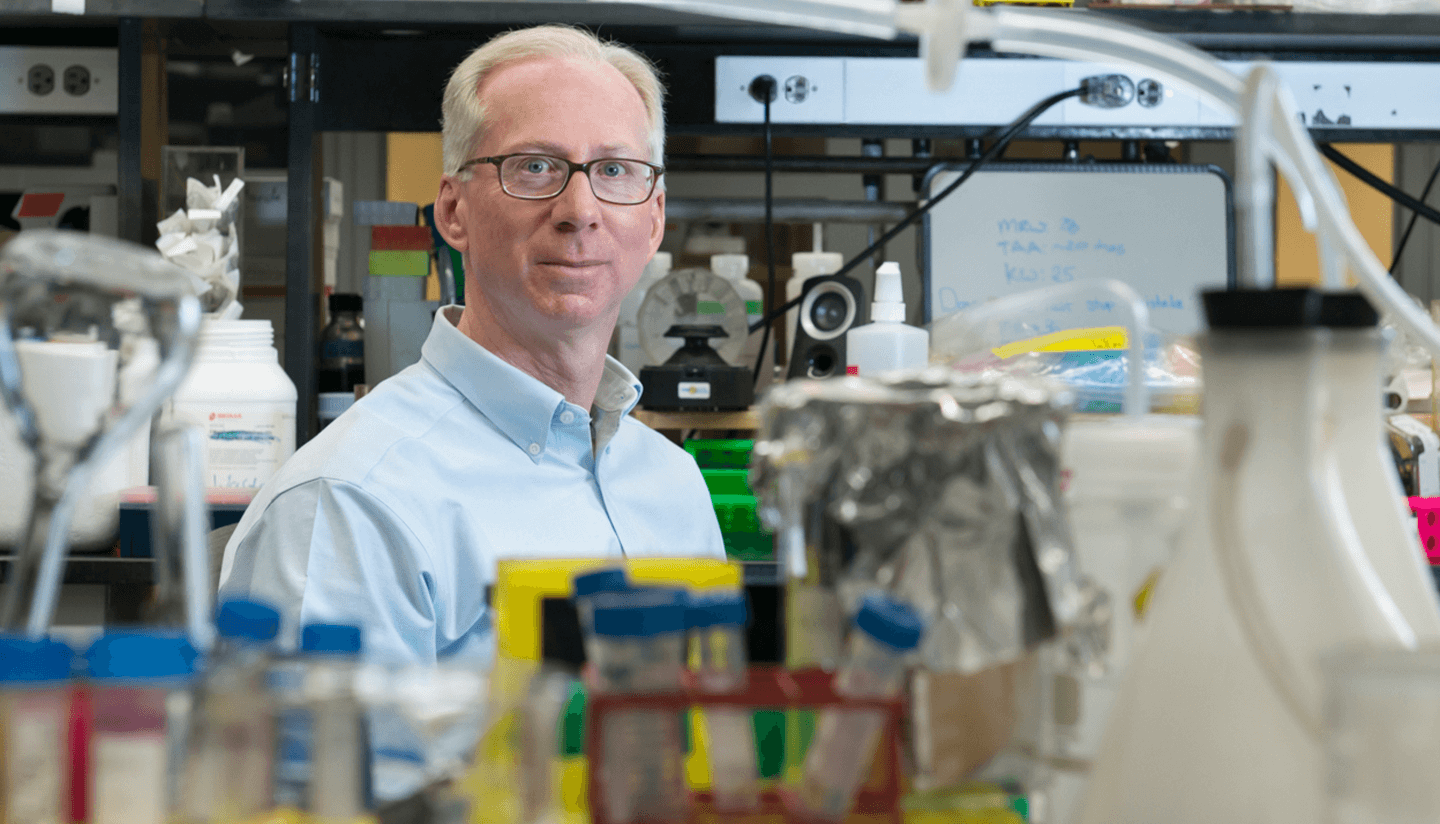 Jeffrey D. Macklis' lab is directed toward both 1) understanding molecular controls and mechanisms over neuron subtype specification, development, diversity, axon guidance-circuit formation, and pathology in the cerebral cortex (e.g. of corticospinal motor neurons – CSMN – central in motor neuron disease / ALS and spinal cord injury, or callosal projection neurons – CPN – in autism spectrum disorders and intellectual disability), and 2) applying developmental controls toward both brain and spinal cord regeneration and directed differentiation for in vitro mechanistic modeling using human assembloids.
The lab focuses on neocortical projection neuron development and subtype specification; neural progenitor / "stem cell" biology; induction of adult neurogenesis (birth of new neurons); subtype-specific growth cone subcellular biology; and unique human subcellular biology relevant to ALS/MND, SCI, and ASD via directed subtype differentiation in iPS-derived multicomponent assembloids with relevant circuitry. The same biology informs understanding of neuronal specificity of vulnerability in human diseases.
Macklis is the Max and Anne Wien Professor of Life Sciences, and Professor of Stem Cell and Regenerative Biology, in the Department of Stem Cell and Regenerative Biology, and Center for Brain Science, Harvard University. He is also Professor of Neurology [Neuroscience] at Harvard Medical School (HMS); Executive Committee member of the Harvard Stem Cell Institute (HSCI); former founding Program Head, Neuroscience / Nervous System Diseases, HSCI; former founding Director of the MGH-HMS Center for Nervous System Repair.
Macklis is a member of the Harvard University graduate Programs in Neuroscience (PiN); Developmental and Regenerative Biology (DRB); Biological and Biomedical Sciences (BBS); and Molecules, Cells, and Organisms (MCO); Harvard-M.I.T. M.D.-Ph.D. Program; and of the affiliated faculty of the Harvard-M.I.T. Division of Health Sciences and Technology (HST), and of M.I.T. within HST.
He attended M.I.T. (S.B. Bioelectrical Engineering; S.B. Literature-Philosophy), Harvard Medical School (Harvard-M.I.T. HST Program), and graduate school at M.I.T. within HST, a graduate student with Richard L. Sidman. He was a postdoctoral fellow in developmental neuroscience with Richard Sidman at HMS, where he also trained clinically in Internal Medicine at Brigham and Women's Hospital (BWH) and adult neurology in the Harvard Neurological Training Program. He is no longer clinically active. He assumed his current position at Harvard University in Cambridge in 2007, and moved his lab physically to Cambridge in 2011.
Macklis is the recipient of a number of awards and honors, including a Rita Allen Foundation Scholar Award, a Director's Innovation Award from the NIH Director's Office, the CNS Foundation Award, the Cajal-Krieg Cortical Discoverer Prize, numerous honorary and named institutional lectureships and visiting professorships (e.g. Leonardo da Vinci, Raine, Moon, Grass, Stellar, Sherman), several Hoopes Prizes for excellence in undergraduate research mentoring, a Senator Jacob Javits Award in the Neurosciences and MERIT Award from the NINDS/NIH. He is an Allen Distinguished Investigator of the Paul G. Allen Frontiers Group, a Brain Research Foundation Fellow, and the recipient of a 2017 NIH Director's Pioneer Award.
Teaching
---

SCRB 180

Development, Plasticity, and Regeneration in the Mammalian Brain

---

FRSEMR 26K

Transformative Ideas in Brain Science: War, Technology, and Disease Pioneered Discovery

---

DRB 330

Advanced Experimental Approaches in Developmental and Regenerative Biology

---

SCRB 167

Stem Cells and Regeneration in the Pathobiology and Treatment of Disease