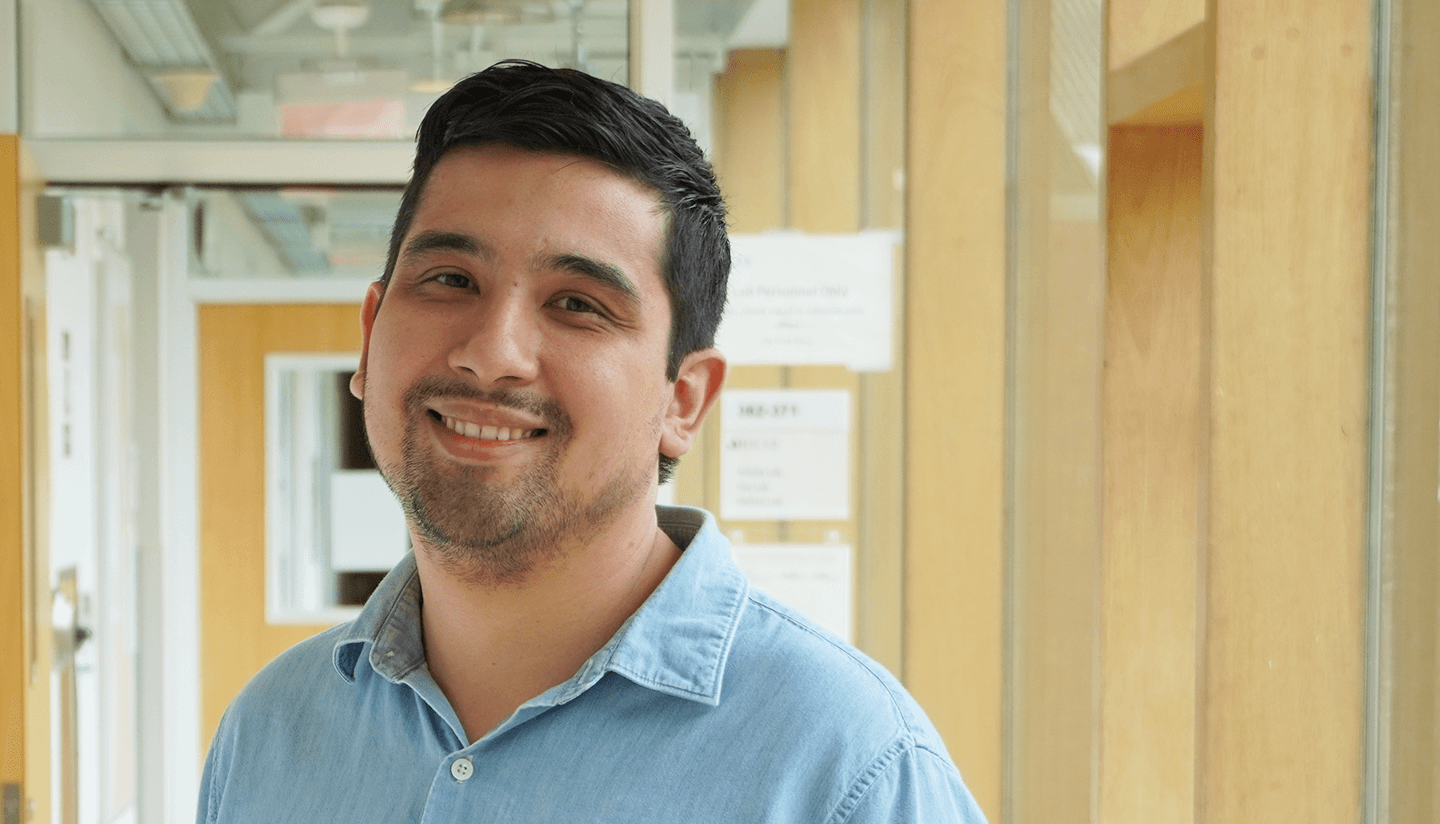 HSCRB faculty member Jason Buenrostro is among sixteen Harvard scientists who have been selected to receive grants through the National Institutes of Health's High-Risk, High-Reward Research Program, which funds innovative study addressing major challenges in biomedical science.
"Each year, I look forward to seeing the creative approaches these researchers take to solve tough problems in biomedical and behavioral research," said NIH Director Francis S. Collins. "I am confident the 2019 cohort of awardees has the potential to advance our mission of enhancing health through their groundbreaking studies."
We want to develop new methods to measure the epigenome at single-cell resolution and apply these methods to primary hematopoietic stem cells.
Jason Buenrostro, HSCRB faculty member
Buenrostro, who will receive a New Innovator Award, is interested in the ways that adult stem cells can harbor epigenetic errors, and how these relatively minute changes can lead to large changes in the cell's normal capacity to self-renew and differentiate.
Sometimes called epi-mutations, those errors don't result in changes to a cell's DNA sequence, but rather produce changes in the expression of specific genes. He plans to use the NIH funding to develop a model for understanding how errors associated with maintaining an epigenetic state, and the propagation of these errors to daughter cells, could be a key missing piece in our understanding of how and why cells make certain fate decisions.
"Traditional methods used to study the epigenome … lack the resolution to measure epigenomic dynamics in human tissues," Buenrostro explained. "We want to develop new methods to measure the epigenome at single-cell resolution and apply these methods to primary hematopoietic stem cells."
That understanding, he said, won't just shed new light on how epigenomic alterations may alter lineage potential of hematopoietic stem cells in normal and diseased states, but could also provide powerful insights into therapeutic targets. Buenrostro's lab also plans to expand their experimental tool kit, which will empower research efforts that seek to understand regulatory changes across diverse cell types, which may ultimately help guide the direction of therapeutics that seek to intervene in disease progression.
HSCRB affiliate faculty member Hidde Ploegh of Boston Children's Hospital was also selected to receive an NIH Director's Pioneer Award.
Ploegh studies biochemistry of immune recognition. He focuses in particular on the mechanisms by which pathogens and tumors avoid detection by the immune system. Among scientists, he is well known for his analysis of the pathways involved in antigen processing and presentation by products of the major histocompatibility complex (MHC); for studies of glycoprotein synthesis, turnover, trafficking, and quality-control mechanisms; and for pioneering the use of human leukocyte antigen (HLA) transgenic mice to examine the properties of human MHC products as restriction elements.
Ploegh has applied peptide chemistry to develop probes to study the activity of the proteasome and ubiquitin-specific proteases, and utilized bacterial sortases for novel protein engineering applications. He has employed these technologies in the generation of improved cytokines, and most recently in conjunction with the isolation of camelid-derived single-domain antibodies, in the creation of improved tools for cytofluorimetry and noninvasive visualization of antitumor and antivirus immune responses using positron emission tomography.
The NIH issued 11 Pioneer awards, 60 New Innovator awards, nine Transformative Research awards, and 13 Early Independence awards for 2019. The 93 awards total approximately $267 million over five years, pending available funds. Funding for the awards comes from the NIH Common Fund; National Center for Complementary and Integrative Health; National Institute of Biomedical Imaging and Bioengineering; National Institute of General Medical Sciences; National Institute of Mental Health; National Institute of Neurological Disorders and Stroke; National Institute on Aging; National Institute on Alcohol Abuse and Alcoholism; and National Institute on Drug Abuse.