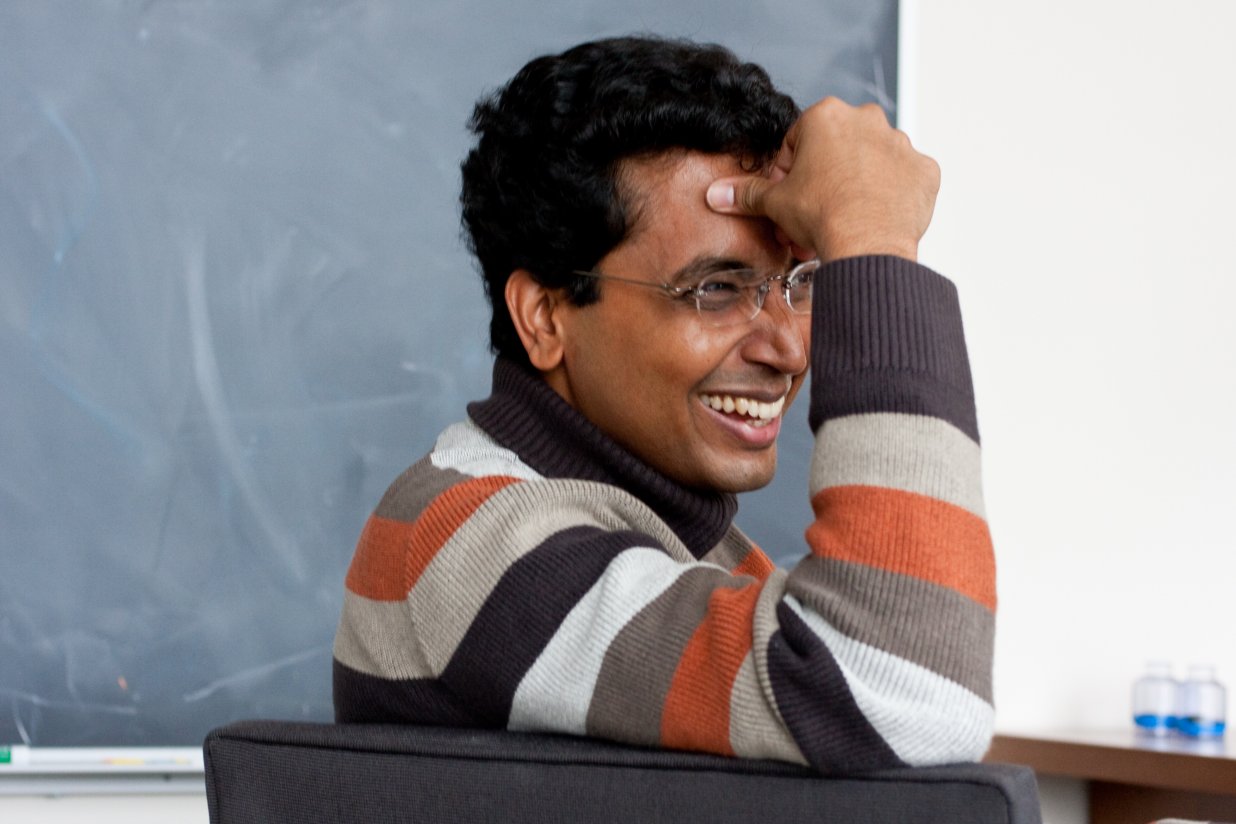 The Ramanathan lab focuses on understanding decision making by cells and organisms. Our research focuses on two distinct areas: (i) how multi-potent stem cells make developmental decisions to pattern the complex tissues of the human body, and (ii) how the nervous system makes decisions to control the behavioral states of animals.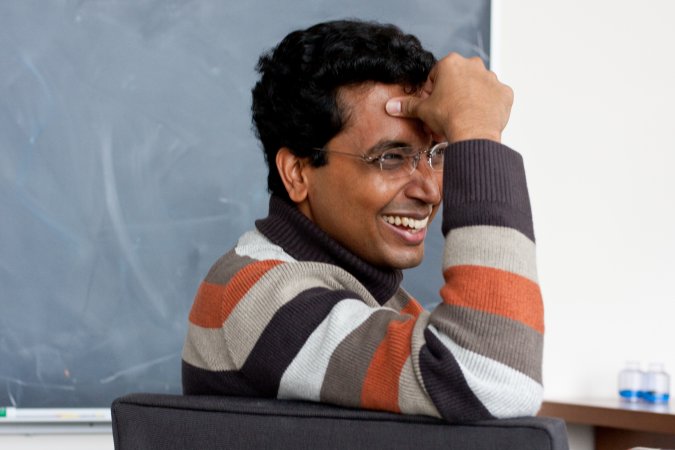 Sharad Ramanathan
, Ph.D.
Llura and Gordon Gund Professor of Neurosciences and of Molecular and Cellular Biology
Harvard University
Professor of Applied Physics and of Stem Cell and Regenerative Biology
Harvard University
Co-Director
Quantitative Biology Initiative
---
---
Sharad Ramanathan's research is directed towards answering two questions. How do cells and organisms process signals from their environment to make decisions? How do the underlying circuits make this possible?
To answer these questions he uses a combination of  experimental, computational and theoretical tools. Ramanathan's experimental work has focuses on different organisms to uncover general principles that underlie decision making.
Ramanathan received his Ph.D. in Chemical Physics from Harvard University and his undergraduate degree from the Indian Institute of Technology, Kanpur. He was a member of technical staff in the Theoretical Physics Department at Bell Laboratories before moving back to Harvard. He is currently also a member of the Department of Molecular and Cellular Biology, and of the Applied Physics Division in the John A Paulson School of Engineering.
Our laboratory studies how multi-potent cells make developmental decisions and how the nervous system makes behavioral decisions.
We ask how multi-potent cells receive and process signals to build correctly patterned complex tissues of the correct size. Further, we ask how the underlying signaling pathways and gene regulatory networks evolve to produce novel cell types and whether we can take advantage of this evolutionary history to re-engineer these networks. Our final goal is to demonstrate our understanding by patterning and building tissues. Our experiments focus on early human and mouse development.
We ask how nervous systems process environmental signals to determine animal behavior. We aim to dissect the nervous system to identify key nodes in the network and demonstrate our understanding by taking control of the animal's behavior by directly manipulating neural activity. Our experimental focus is on the nervous system of the nematode C. elegans.
We bring together developmental biologists, cell biologists, neurobiologists, physicists, and bioengineers to achieve our goals.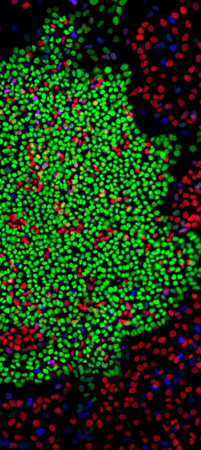 Postdoctoral Fellow Opportunities
Please contact us if you are interested in a postdoctoral position. Please have references send recommendations letters directly to sharad@cgr.harvard.edu
Harvard is an equal opportunity employer and all qualified applicants will receive consideration for employment without regard to race, color, sex, gender identity, sexual orientation, religion, creed, national origin, ancestry, age, protected veteran status, disability, genetic information, military service, pregnancy and pregnancy-related conditions, or other protected status.
Three new papers from the lab on learning to build robust human organoids and learning to control neural circuits