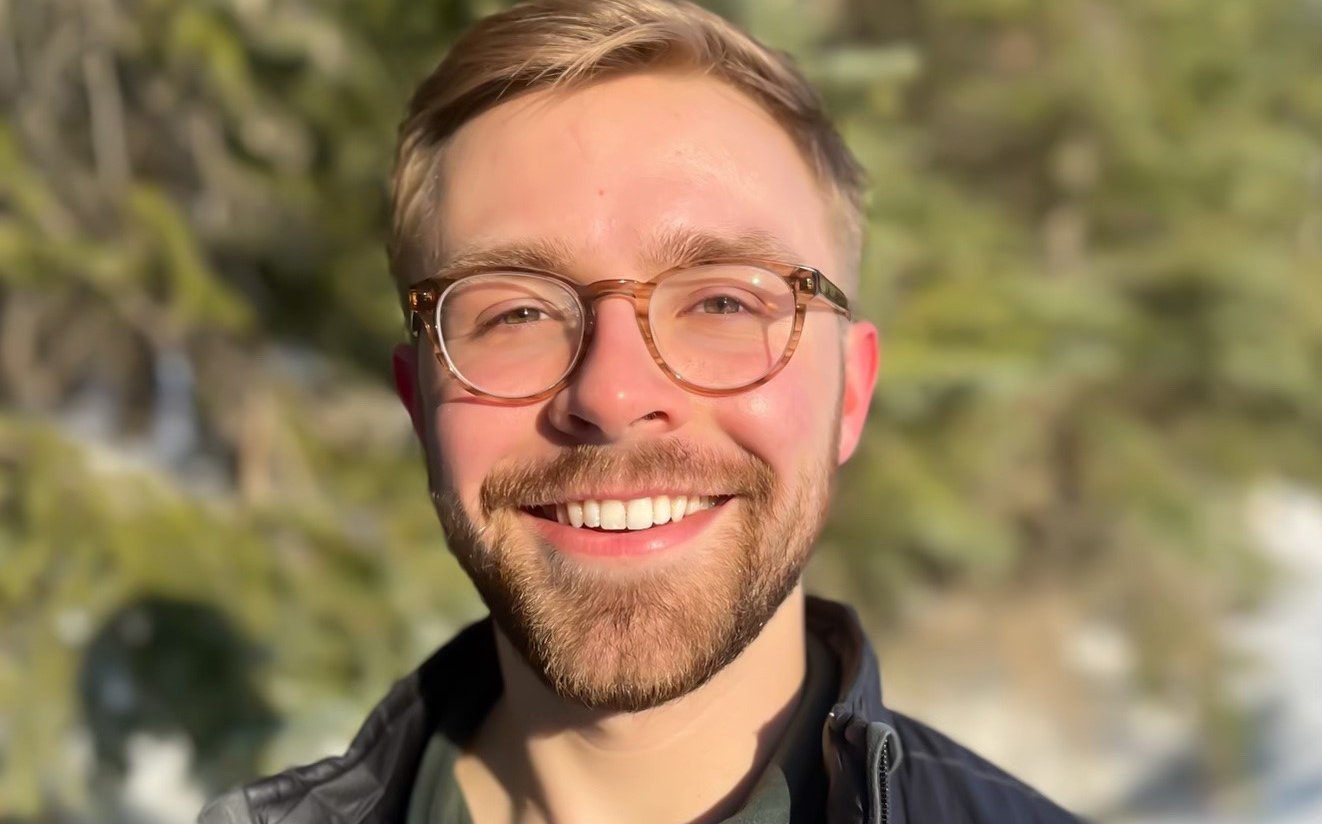 Reese Caldwell's first experience with the Stem Cell and Regenerative Biology (HSCRB) department was during his sophomore year. "Taking SCRB 197, Frontiers in Therapeutics, with Mark Fishman and Doug Melton was a unique opportunity to learn about the drug development process," Reese says. "I was struck by not only the coursework but also the instructors; Mark and Doug are so accomplished, yet they were so kind and accessible to their students." This combination of strong science with an emphasis on education and mentorship is what convinced Reese to join HDRB.
Arriving at Harvard in 2018, Reese initially intended to concentrate in a life sciences field. When the COVID pandemic hit in 2020, he took a leave of absence and joined Biohaven, a clinical-stage biopharmaceutical company based in New Haven, Connecticut. There, he worked with the Business Development team to build out their pipeline. The highlight of his time at Biohaven—helping to craft a partnership for a novel pain treatment with academic researchers at KU Leuven—helped Reese realize he wanted to return to the academic side of the research ecosystem. This decision led him to join HSCRB when he returned to Harvard.
"When I came back, I knew I wanted to do research again," says Reese. "During my gap year I had read about Ryan Flynn's work on cell-surface RNA, so when I was looking for a lab to join, I was thrilled about the opportunity to learn from Ryan. The research is an interesting blend of basic and translational science, because we're studying fundamental biological mechanisms, but we're also viewing that within the context of human diseases. It's exciting."
Reese credits Ryan and his mentorship as a big contributing factor to his positive experience in the department. "As my thesis advisor, Ryan has been so supportive every step of the way. He's invested both in my research and in my development as a scientist and person." Reese and Ryan recently received the prestigious Thomas Temple Hoopes prize for excellent undergraduate work and excellence in the art of teaching, for Reese's project We've Only Scratched the (Cell) Surface: Exploring and Exploiting a New Frontier of RNA Biology.
Ryan, an Assistant Professor in HSCRB and a Principal Investigator in the Stem Cell Program at Boston Children's Hospital, commented: "Getting to teach in the HSCRB curriculum provides opportunities to see how great the undergraduates are, but I was especially lucky to have Reese work with me for his undergraduate thesis—where he contributed to and expanded upon many of the ideas we were thinking about in my lab. Reese has a natural ability to work independently and effectively, which allowed his thesis project to be so productive in a short time."
Overall, Reese has been blown away by the mentorship and support he's received throughout his undergraduate tenure. "The level of support within the department is unparalleled in my mind. It makes such a big difference. Bill Anderson and Amie Holmes are so accessible and willing to help in any way possible. They make HSCRB an amazing place."
With commencement coming up on May 25th, Reese is reflecting on his time in college. "When I think back to my fondest memory, it's not so much a specific instance but more just a feeling that happens a lot when I'm hanging out with my friends, whether it's sitting in the Yard at 10:00 PM or hanging out in Currier dining hall. It's the feeling like I've found my people."
Reese was recently named a National Science Foundation Graduate Research Fellow and has chosen to stay at Harvard to pursue his PhD in Biological and Biomedical Sciences at HMS. "Ultimately, when I was making my decision, I've seen how much Harvard has to offer in terms of education and research and talented people trying to answer these really big questions in science. I couldn't pass up another five or six years here."