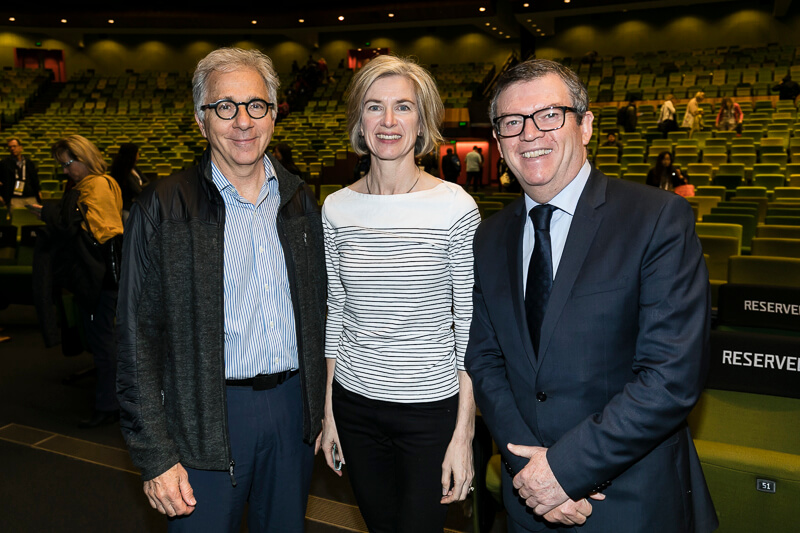 Douglas Melton assumed his role as president of the International Society for Stem Cell Research (ISSCR) at the closing plenary of the society's 2018 annual meeting. He steps into this role after two years on the executive committee and will serve in this position through the conclusion of the 2019 annual meeting. Melton is the Xander University Professor in the Department of Stem Cell and Regenerative Biology at Harvard University, as well as the founding co-director of the Harvard Stem Cell Institute (HSCI).
"Doug Melton is a pioneer in stem cell biology and, as one of the founding members of ISSCR, a champion for professional education and outreach on an international level," said Leonard Zon, M.D., the founding president of ISSCR. Zon is a Harvard professor of stem cell and regenerative biology and the Chair of HSCI's Executive Committee. "I could not be more pleased to welcome him as the new president of ISSCR, which unites us in upholding scientific rigor, understanding disease, and moving toward outcomes that benefit society."
The ISSCR promotes learning and collaboration among stem cell scientists and physicians through a range of educational meetings and programs, with the goal of developing effective new medical treatments. The society maintains the website "A Closer Look at Stem Cells," which provides valuable information for patients, their families, and anyone with an interest in this fast-moving area of biomedical research.