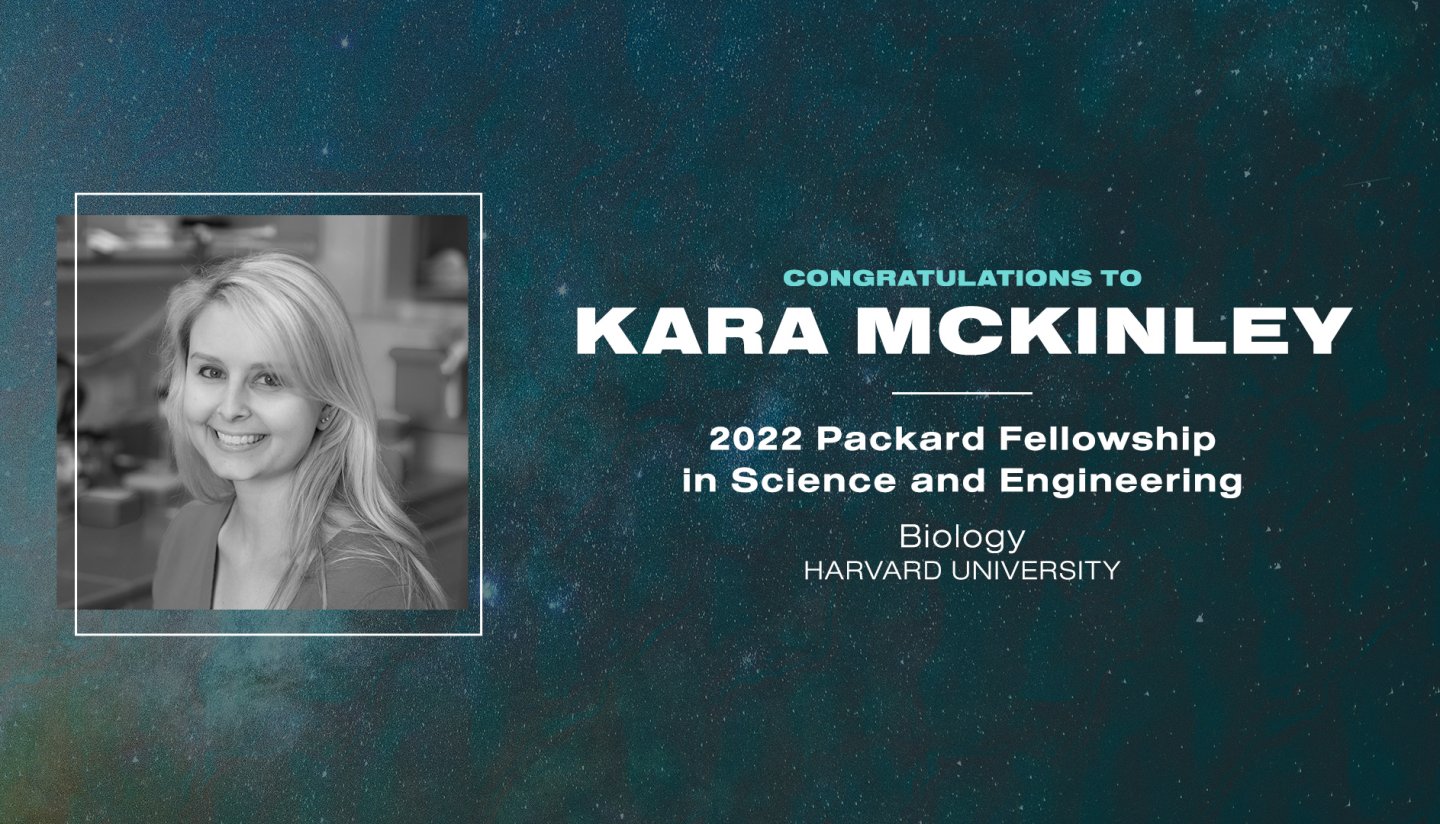 Kara McKinley, PhD, assistant professor at HSCRB, has been named one of the 2022 class of Packard Fellows for Science and Engineering. McKinley and 19 other innovative early-career scientists and engineers will each receive $875,000 over five years to pursue their research.
The Packard Fellowships for Science and Engineering are designed to encourage innovative, blue-sky thinking by providing maximum flexibility and support to scientists and engineers early in their careers. This flexibility allows Fellows to pursue trailblazing experimental research into critical issues like COVID-19 and climate change. Fellows have gone on to receive the highest accolades, including Nobel Prizes in Chemistry and Physics, Fields Medals, Alan T. Waterman Awards, Breakthrough Prizes, Kavli Prizes, and elections to the National Academies of Science, Engineering, and Medicine.
The award will support McKinley and her lab as they study how the human uterine lining (endometrium) is able to rebuild every month during menstruation, with the goal of improving care for people with endometrial diseases and/or menstrual experiences that interfere with their quality of life.
"The Packard Fellowship is so important — it's one of the nation's largest non-governmental fellowships and it's fully unrestricted," said Dr. Celeste Nelson, a member of the Packard Fellowships for Science and Engineering Advisory Panel, in a recent press release. "That means that the Fellows themselves can tackle whatever barriers they may have in their lives and labs to better explore their research."