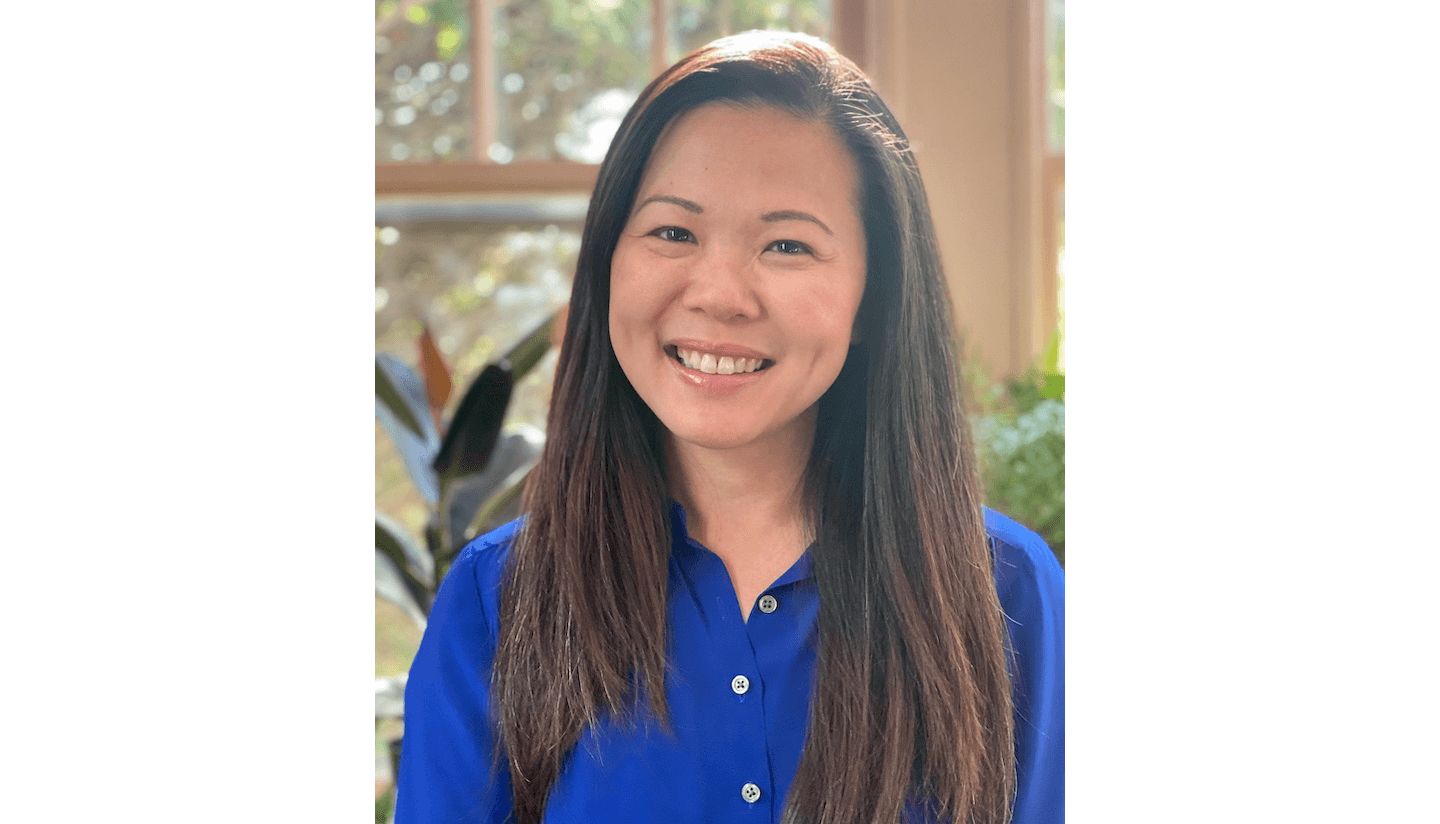 HSCRB is pleased to welcome Natalie Durham as its new Executive Director. Working closely with the Co-Chairs of the department, she will lead administrative teams across multiple areas including research compliance, education, faculty and academic affairs, finance, sponsored research, human resources, laboratory and facilities operations, and communications.
Q&A with Natalie Durham
HSCRB: What brings you to this role in our department?
Durham: I've heard a lot about the department's research and education mission, and I find it so exciting. I also find the unique collaborative structure of the department very appealing — collaboration is integral to innovation and progress, and I love the fact that the department was built under this value. I'm really looking forward to understanding how people in HSCRB see the mission in their work, and how they're really propelling that mission forward — what excites people the most about stem cell biology? The field is at the forefront of biomedical research at the moment, and the department is in this unique space to bring interdisciplinary research from the bench all the way through to the clinics and impact people's lives. I find that trajectory incredibly inspiring, because there's just so much possibility.
HSCRB: What will be your priorities during your first few weeks here?
Durham: I think it's important to gain as many perspectives as possible, so I will strive to reach out and get to know as many people as possible. My first few weeks will involve having lots of different conversations, both one-on-one as well as in groups, to learn as much as I can about the individuals who work at HSCRB and what their work entails: How do we do our research? How do we make decisions? How do we make progress? What are the things that we still struggle with? That will give me a more comprehensive picture of HSCRB itself.
HSCRB: Can you tell us about your background and where you're coming from?
Durham: I've spent 18 years of my professional career in health care so far, mostly in management roles where I have gone from leading small teams to larger teams to being an organizational leader. For the past 5 years, I worked at the Massachusetts Department of Public Health, first as Chief of Staff, and then as the Director of the Office of Data Management and Outcomes Assessment where I provided leadership and coordination in the collection, use, and dissemination of data and information to improve population health and eliminate health inequities.
Through my work in public health, it has become very clear to me that education is one of the most important social determinants of health. As I was thinking about the next stage of my career, I wanted to be in a place that has components of social justice and equity — and to me, I find that place to be higher education. It's an extraordinary time to be in higher education, and I think that there is an opportunity to be transformative and improve access to education and research.
HSCRB: You touched on the topic of social justice, which is an issue that HSCRB has really focused on this year by participating in the #ShutDownSTEM movement and taking actionable steps to make our community more inclusive and welcoming for everyone. How do you foresee this playing out in your work?
Durham: I think that the Black Lives Matter movement has really shifted the environment and the conversations that we're having. The issues of racial inequity in education, health, jobs, and so on, have always been there — but they haven't bubbled up to the surface at this scale until very recently. To me, I think that the first step in making any change is to gain knowledge and self-awareness about the issues. And then, I would want to know what the department has been thinking about and planning over the last few months, and see if there are ways for us to move some of this work forward. I'm passionate about this work and have implemented initiatives to advance diversity and equity in organizations where I previously worked, and I hope to leverage some of that experience to help amplify the department's work in this area. Are there any gaps? Are there ways that we can push ourselves a little bit further? At the end of the day, it's important for us to be actionable and hold ourselves accountable, and there are many, many ways for us to meet that challenge.
HSCRB: You're starting this position at a unique time for the department, where members are working either remotely or in a de-densified lab environment. How will you approach this situation?
Durham: I've thought really hard about this — how am I going to get to know everyone if I don't have face-to-face interactions, and I'm not going to be able to walk down the hall and have conversations? But I think what this pandemic has done for us, is that it's shifted a lot of our thinking in how work is done, and it's forced us to be more creative and flexible in our approaches.
I would love to be able to have virtual coffee meets with individuals, and be flexible in terms of when people can meet, because I understand that you have to juggle a lot when working from home. If you have children, you have to juggle between attending a meeting versus helping your child tune into a virtual lesson. I also think it's important to get together as a team on a regular basis, to share successes and challenges with one another. In times like this, these kinds of gatherings are even more important and allow people to find a community together and make that connection.
HSCRB: What else would you like us to know about you?
Durham: I make a mean pot of pho, the Vietnamese noodle soup! It's great for the cold days ahead. And I have a giant, fluffy Old English Sheepdog — just like Max from The Little Mermaid — except her name is Martha!