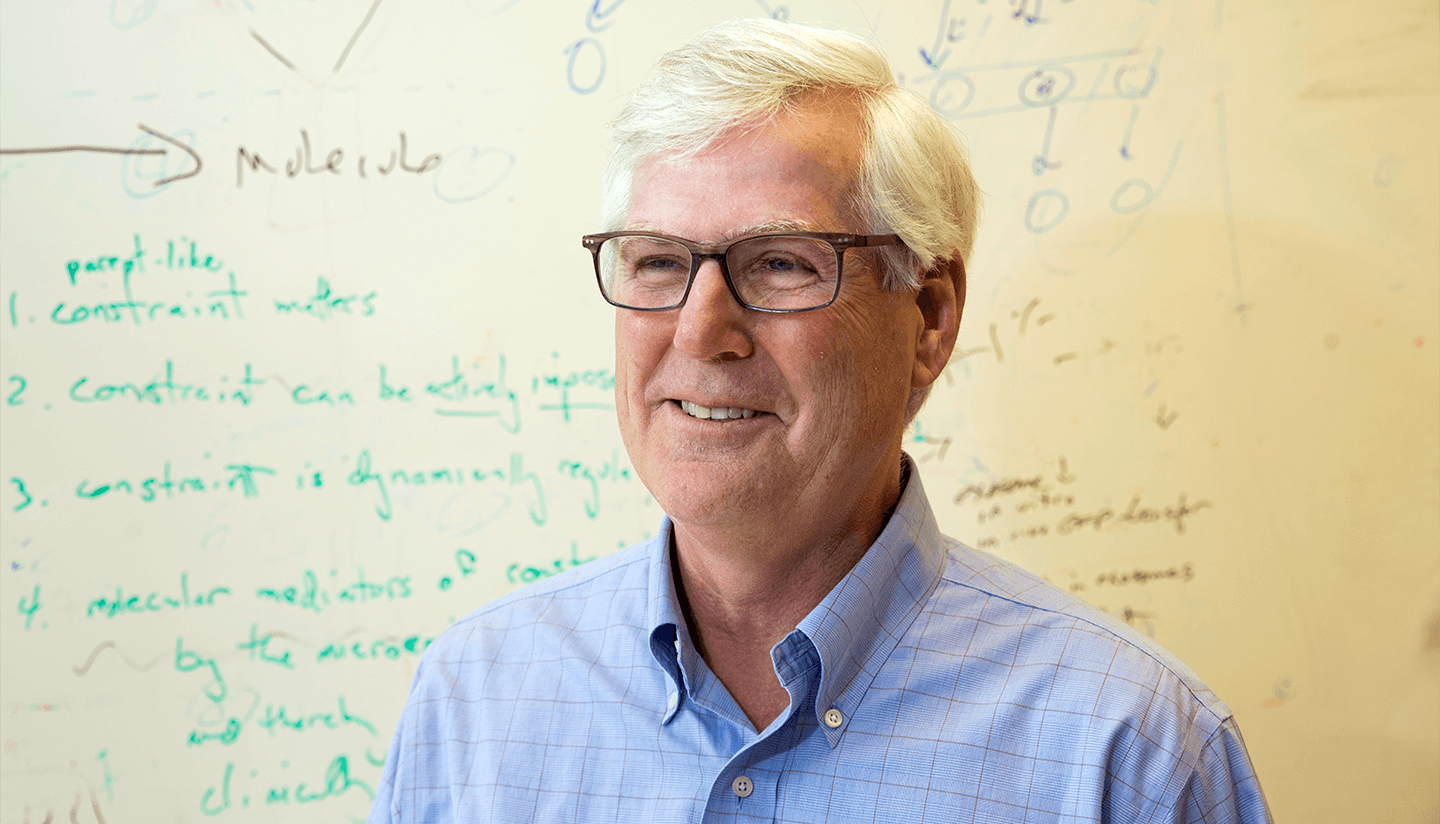 David Scadden's laboratory is dedicated to discovering the principles governing blood cell production, with the ultimate goal of guiding the development of therapies for blood disorders and cancer.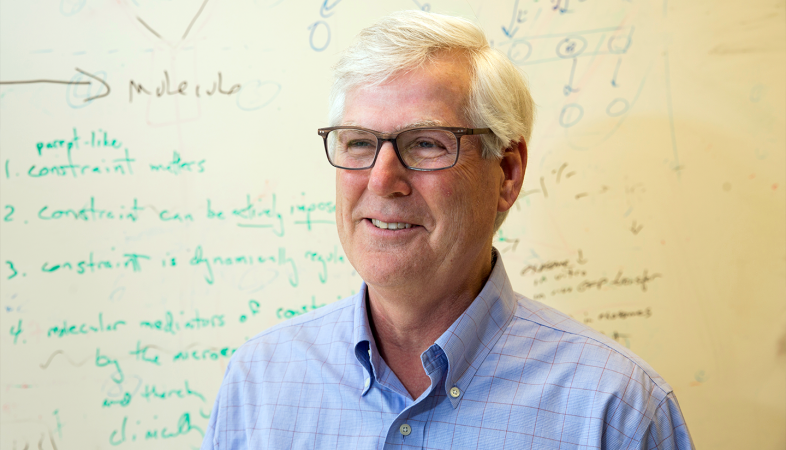 David Scadden
, M.D.
Professor of Stem Cell and Regenerative Biology
Gerald and Darlene Jordan Professor of Medicine
Harvard University
Co-Director
Harvard Stem Cell Institute
Director
Center for Regenerative Medicine, Massachusetts General Hospital
---
---
Dr. David Scadden is the Gerald and Darlene Jordan Professor of Medicine at Harvard University. He is Professor and Chair emeritus of the Harvard University Department of Stem Cell and Regenerative Biology. He is a co-founding co-director of the Harvard Stem Cell Institute with Prof. Douglas Melton. He is a hematologist/oncologist at the Massachusetts General Hospital where he founded and directs the Center for Regenerative Medicine and previously led the Hematologic Malignancies Program of the MGH Cancer Center. He is a member/fellow of the National Academy of Medicine, the American Academy of Arts and Sciences, the American Association for the Advancement of Science, the American College of Physicians and is a former member of the Board of External Experts for the National Heart, Lung and Blood Institute and the National Cancer Institute's Board of Scientific Counselors. He is an Affiliate Member of the Broad Institute of Harvard and MIT. Scientific discoveries become patient therapies through companies. Therefore, he is involved in biotechnology companies, founding the public companies Fate Therapeutics and Magenta Therapeutics. He serves as a Director of Agios Pharmaceuticals, Magenta Therapeutics, and Editas Medicines.
The Scadden lab emphasizes using multidisciplinary approaches to define novel therapies for blood diseases. His lab has been recognized for pioneering work in the bone marrow microenvironment, defining that alteration of stromal components of the stem cell niche can induce hematologic malignancies and discovering novel methods to improve hematopoietic stem cell transplantation. The lab has demonstrated previously unrecognized constraints on blood stem cell plasticity and a means by which altering leukemic cell metabolism can overcome differentiation blockade leading to cancer cell death. The emphasis of the lab is exploring the fundamental biology of blood cell production while prioritizing areas where insights may lead to therapeutics.
The Scadden Lab focuses on blood and bone marrow. Our goals are to define what governs blood cell production from the hematopoietic stem cell, how those processes are corrupted in disease and how we can use that information to develop novel therapies.