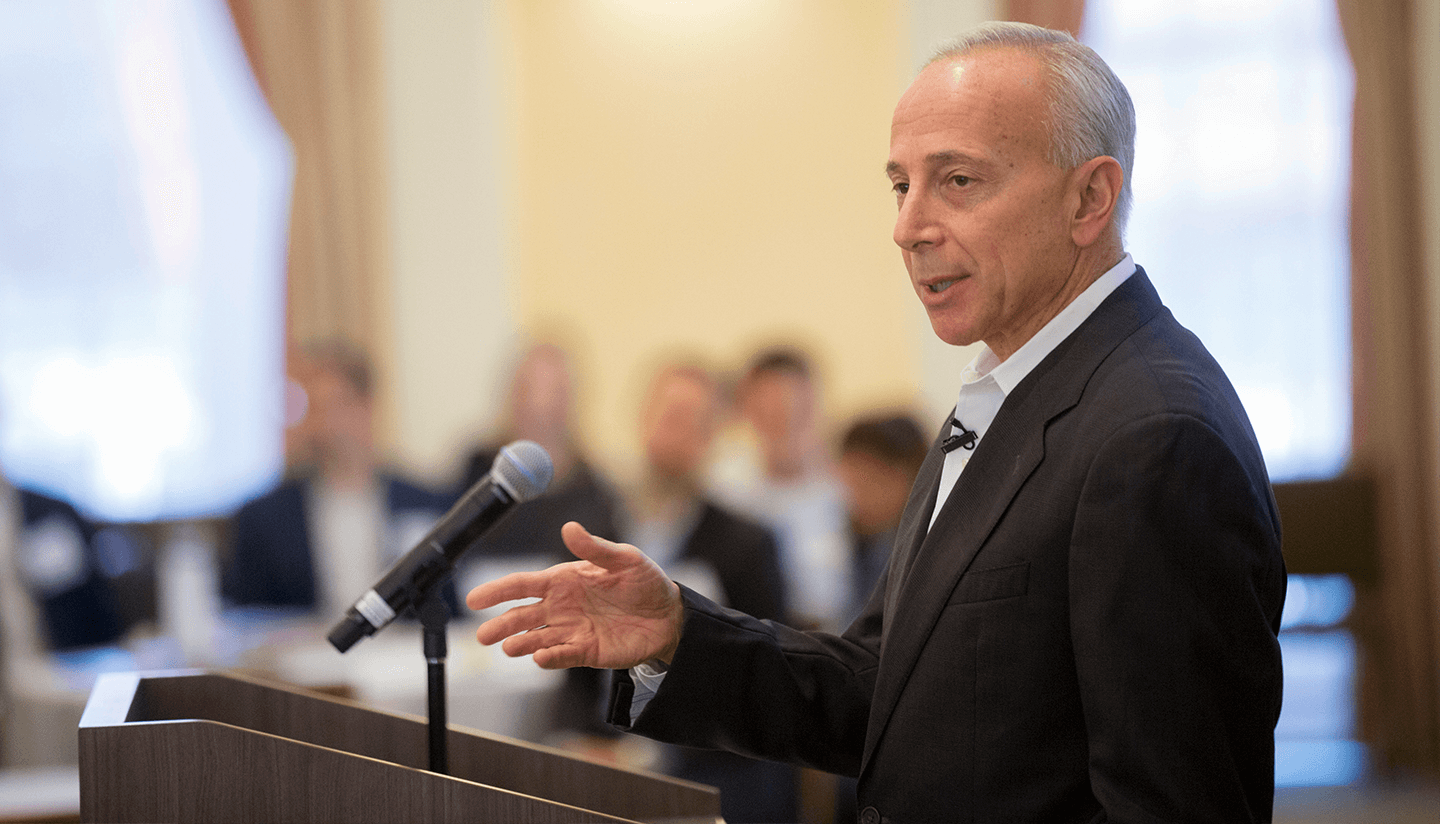 Mark C. Fishman's laboratory seeks to understand the genetic and neuronal structure of social behavior in vertebrates. They study the genes that guide social behavior, using genetics of the zebrafish to gain insights into the fashioning of vertebrate organ systems and the onset of their function.
Social behavior is key to evolution, and its failure the major impediment evident in many psychiatric disorders. With quantitative and automated video tracking and imaging, and algorithms which train computers to recognize specific activities, we can capture and analyze robust social behaviors.
The Fishman lab utilizes the transparency of the larval zebrafish to relate behaviors to the activity of single cells in the brain. We compare the behaviors and circuitry of fish with defined genetic changes, introduced by CRISPR-based genetic modification of specific loci, including those putatively related to human disease.
Biosketch
In the 1990s, by harnessing the first large-scale genetic screens in zebrafish (performed in collaboration with W. Driever and contemporaneously with C. Nuesslein-Volhard), and by providing much of the early genomic infrastructure, Fishman's lab helped to make the zebrafish a cornerstone of developmental biology, and led to revelation of many of the pathways that guide vertebrate organ development, particularly the heart and vessels.
From 2002 to 2016, Fishman was the founding President of the Novartis Institutes for BioMedical Research (NIBR). During his tenure, NIBR discovered and brought through successful clinical trials 90 new medicines in more than 120 indications. Fishman brought a particular focus on regenerative medicines as treatments for disorders of aging.
Fishman graduated from Yale College and Harvard Medical School, and was a resident and Chief Resident in Medicine, and fellow in Cardiology, at the MGH and later Chief of the Cardiology Division and Director of the Cardiovascular Research Center at Harvard Medical School and MGH. In addition to his publications in developmental biology and drug discovery, Fishman is the author of  the medical textbook, Medicine, and of the book Lab: Building a Home for Scientists, on the history and architectural design of buildings for scientists. Fishman is a member of the National Academy of Medicine, where he recently served two terms on the Executive Committee and Council, and is a Fellow of the American Academy of Arts and Sciences.
Teaching
---

SCRB 197

Frontiers in Therapeutics

How realistic are promises to "eliminate" diseases and to "personalize" medicine? This course looks at biological principles underlying therapeutics, ranging from those described first in Egyptian papyri to those under development today (using chemicals, proteins, cells, and genetic manipulations) and based on traditional philosophies and on science. As part of the class, students will have the opportunity to design novel approaches to diseases today without cure.