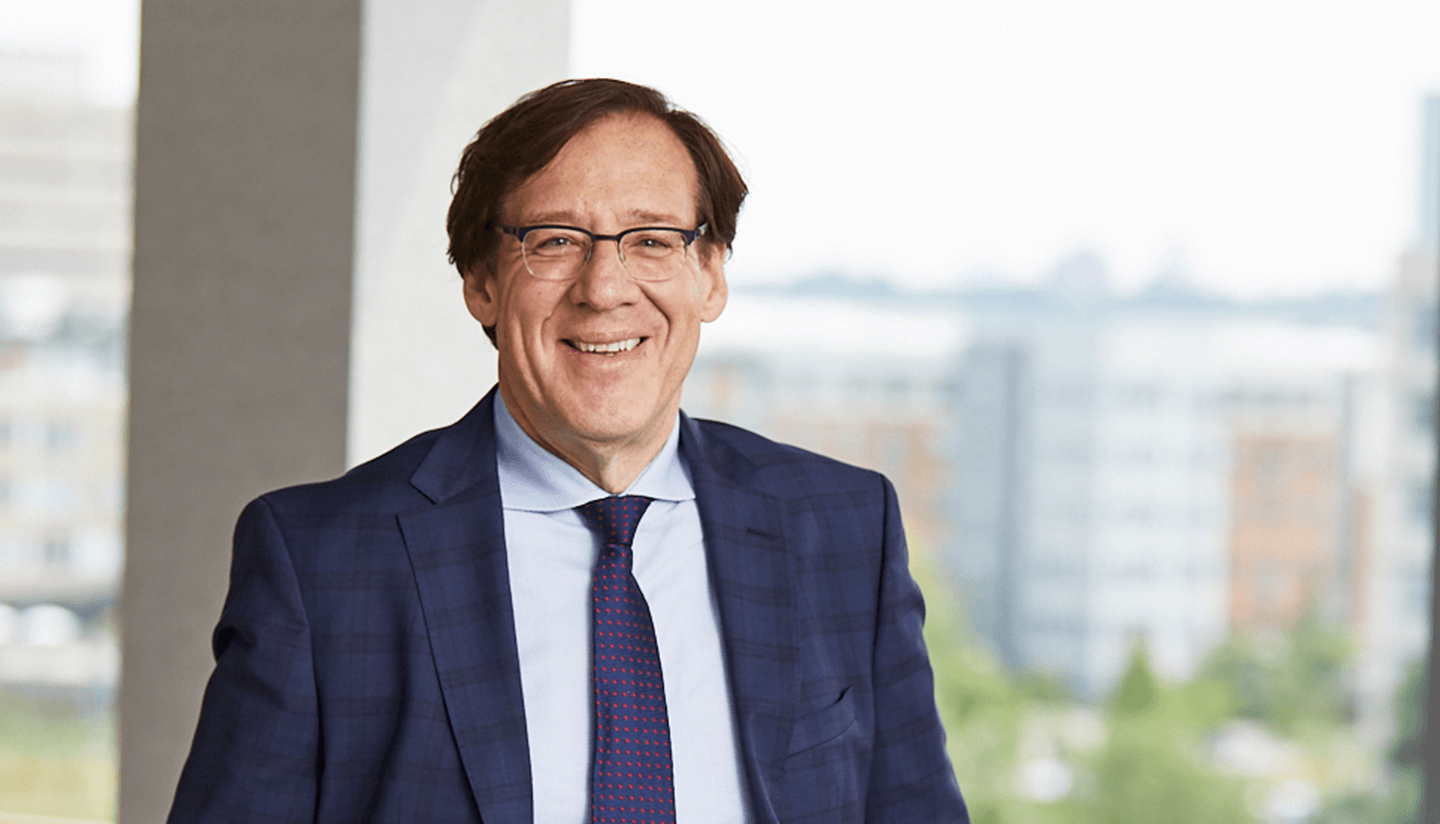 Gregory Verdine is a pioneer in the field of chemical biology, a serial biotech entrepreneur and a life science venture capitalist. In an independent academic career at Harvard University and Harvard Medical School spanning nearly 3 decades, he has elucidated the molecular mechanism of epigenetic DNA methylation and the pathways by which certain genotoxic forms of DNA damage are surveilled in and eradicated from the genome. He is a leading figure in the field of new therapeutic modalities, and has developed a new class of therapeutics termed stapled peptides, which are currently in clinical development and have received much attention for their ability to drug targets previously considered "undruggable." Dr. Verdine is Erving Professor of Chemistry in the Departments of Stem Cell and Regenerative Biology and Chemistry and Chemical Biology.
Dr. Verdine has made important contributions in the translation of bench science to the bedside. He has founded or co-founded a number of successful biotechnology companies, including Enanta Pharmaceuticals (Nasdaq ENTA), Gloucester Pharmaceuticals (acquired by Celgene), Tokai Pharmaceuticals (Nasdaq TKAI), WaVe Life Sciences (Nasdaq WVE), Eleven Biotherapeutics (Nasdaq EBIO), Warp Drive Bio, Aileron Therapeutics, and FogPharma. To date, these companies have succeeded in gaining FDA approval for two drugs, romidepsin (Gloucester/Celgene) and paritaprevir (Enanta/AbbVie). He has also worked in the venture capital industry as a Venture Partner with Apple Tree Partners, Third Rock Ventures, and WuXi Healthcare Ventures, and as a Special Advisor to Texas Pacific Group. He co-founded and served as the founding President of the non-profit Gloucester Marine Genomics Institute and Gloucester Biotechnology Academy, for which he continues to serve as Director.
Dr. Verdine is Chairman of the Board of Directors of WaVe Life Sciences, and is a Director of Warp Drive Bio, for which he also Chairs the company's Scientific Advisory Board. He is currently President and CEO of FogPharma, a biotechnology company focused on a transformative drug discovery platform based on Cell-Penetrating Miniproteins. Dr. Verdine serves on the Board of Scientific Consultants of the Memorial Sloan-Kettering Research Institute and on the Board of Scientific Advisors of the National Cancer Institute.
Dr. Verdine holds a Ph.D. in chemistry from Columbia University, a B.S. in chemistry from St. Joseph's University, and served as an NIH postdoctoral fellow in molecular biology at MIT and Harvard Medical School. He has won numerous prestigious awards, including most recently the AACR Award for Excellence in Chemistry in Cancer Research, and the Nobel Laureate Signature Award.